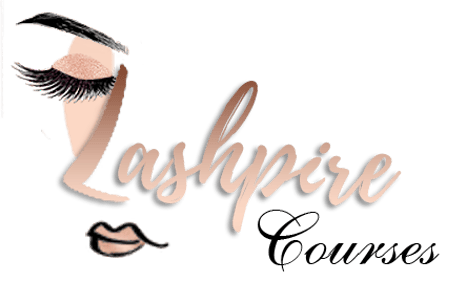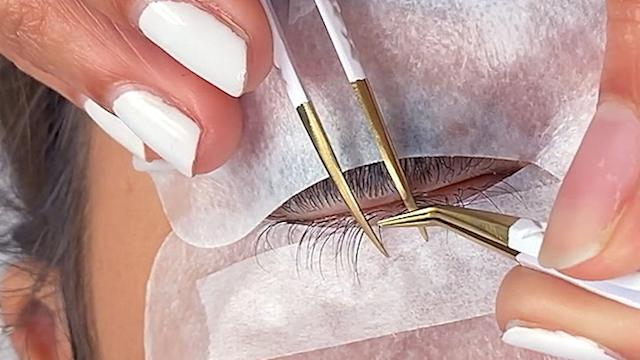 TRAINING WITH LASHPIRE®
Find out more about the Lower Eyelash Extensions Technique.
Learn how to perfect the art of applying lower extensions with our Bottom Lash Application course.
BOTTOM LASH APPLICATION TRAINING COURSE
An added bonus. This course teaches you how to classic and volume Lower Eyelash Extensions, whereby a single lash or multiple lash extensions are applied to one natural lash. You will learn how to apply lashes to the bottom natural lash! This is only suitable for students of any skill level to learn together with their main course.
Skill level: Experienced in Classic Lash Application
Includes: Knowledge, Theory, Hands-on, Practical + Full course kit
COURSE INFORMATION
Duration: 2 Days
Time:
Day 1 – 1pm to 5pm (Theory & Hands-on)
Day 2 – 1pm to 4pm (Live Model Practical)
Type: 1:1 Private Training (One Trainer One Student)
Price: SGD$580
COURSE REQUIREMENTS
We recommend this course to those who have been trained prior in doing Classic Lash Extensions. Bottom Lash Application Course is designed for experienced Lash techs who wish to add lower lash extensions service to their lash menu and increase their client base. If you are a beginner with no experience in doing lash extensions, we recommend taking either our Classic Fundamentals or Classic Intensive course first.
COURSE MATERIALS
LASHPIRE® Full Kit Included (worth up to $300):
Course Kit
Lash Manual by us (with step-by-step guides)
In-house Certificate
Exclusive Carrier Bag
EXTRA BONUSES
24/7 WhatsApp Support
Lifetime support/mentorship
Lifetime Student Discounts on Lash Tools & Supplies
Complimentary Revisions
Lash Manual includes graphics and visuals for easy learning
COURSE OVERVIEW
Bottom Lash training will guide you the theory and practical skills needed to create custom bottom lashes personalised to your client's eye shape and design. You will learn the skills to offer semi-permanent lashes to clients who want to enhance the length of their own natural lashes. From subtle to glamorous styles, this is the perfect add-on course for all lash artists. Once you complete this 2 day course, you'll be able to start maximising your earnings and start performing lower lash extension treatments on clients.
HOW IT WORKS
Once you have booked your courses, we will arrange a suitable date and time with you.
On training day at our workspace, you will receive your very own LASHPIRE® FULL KIT, Course Materials. Our lash manual consists on everything you need to know to successfully complete the course and more! It covers several modules that aim to provide you with the best learning guide possible.
On live model practical day, you will be apply a full set of lash extensions on your lash model with the guidance of our educator. She will be there with you every step of the way.
Once you've completed our courses, you will receive a certificate and we guarantee you will be able to lash with skill and confidence thereafter.
COURSE OUTLINES
Lash Manual (in-depth explanations)

Introduction & Learning Objectives

Types of Bottom Eyelash Extensions
Lash Pick Up Technique

Lash Placement

Lash Direction

Mapping & Styling

Lash Map Practices

Pre-application

Application Procedure (full step-by-step visual guide + hands-on practical)

Isolation & Attachment

Taping Methods

Retention

Practical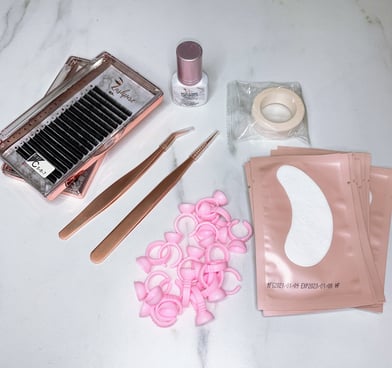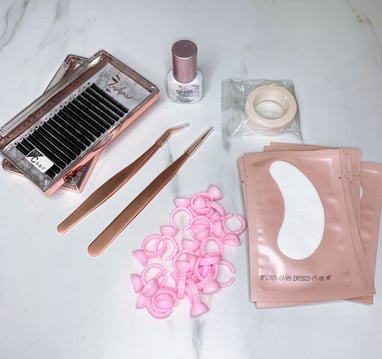 What's in the Bottom Lash Course Kit?
Your kit includes supplies by LASHPIRE®:
1. Professional Glue (Premium Label)
2. Straight Tweezer (Rose Gold Series)
3. Volume Tweezer (Rose Gold Series)
4. Hydrogel Under Eye Pad
5. Non-woven Tape
6. Glue Rings
7. 0.07mm Mix Length Bottom Lash Tray (D-curl)
8. 0.07mm Mix Length Bottom Lash Tray (C-curl)
Bottom Lash Eyelash Extensions Course